Print This Post
November 7, 2008 at 4:02 pm
by: Allison Bricker
Editor's Note: This article has been linked to by a white supremacist website known as the "Vanguard News Network". We the staff of "The Smoking Argus", wish to ensure our readers that we in no way agree or support their collectivist philosophy based on uneducated fear. The Smoking Argus believes the only criteria worthy of judging an individual is the content of their character.
It is my hope that perhaps by reading our site, members of this group will see that Tyranny calls no one group of people home; that a loss of liberty for one individual, is a loss of liberty for all. All peoples on our little blue marble have been subject to the thumb of oppressive despotism at one time or another.
###
As previously reported, then Democratic Presidential candidate, Barack Obama while speaking in Colorado this past July, stated:
"We cannot continue to rely only on our military in order to achieve the national security objective that we've set. We've gotta have a "Civilian National Security Force" that's just as powerful, just as strong, just as well funded."
Unfortunately, President-Elect Barack Obama has yet to expound upon exactly what he means by such a statement. However, even prior to this mock election, media reports began circulating that candidate Obama had already extended an invitation to Rahm Emanuel to be his White House Chief of Staff. Representative Emanual (D-IL) having served in the Clinton Administration, is well groomed to help speed up the new King's transition to power.
Moreover, it appears that Representative Emanuel (D-IL) who is also head of the the Democratic Congressional Campaign Committee, may be the best person to shed some light on the aforementioned ominous sounding statements. In "The Plan: Big Ideas for America", co-authored by Representative Emanuel and Bruce Reed, the two lay out their vision of the "Homeland's" new compulsory civilian service, writing:
"It's time for a real Patriot Act that brings out the patriot in all of us. We propose universal [mandatory] civilian service for every young American. Under this plan, All Americans between the ages of eighteen and twenty-five will be asked to serve their country by going through three months of basic training, civil defense preparation and community service."
If the arrogance alone in such sentiments bothers you not, the two "centralized planners" go on to say:
"Republicans will squeal about individual freedom,"
Such blatant disdain for individual liberty is a sentiment only of tyrants. We have seen this ruse perpetrated on us for the last eight years as it relates to the false justification for preemptive war. Let us not now be chastised away from our liberty based upon a centralized planner's definition of patriotism. The definition of Patriotism to these scoundrels is loyalty to the power of the 'state', their false notions of nobility, their blood soaked seats of power, not to our Republic, not to our Constitution, not to humanity's inherent liberties.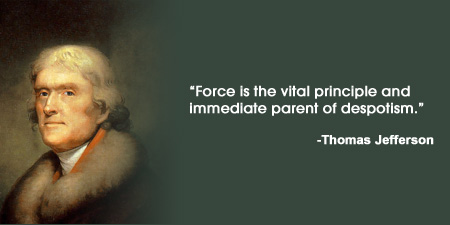 Fellow readers, my political philosophy is far from what is espoused by the "Republicrat Party Platform", however the thought of our children being indoctrinated into a 3 month "boot camp" and "civil disaster preparedness" reeks of statism. A search of history will turn up various reincarnations of these types of "community service" programs. Regardless of the slick glossy packaging and repackaging, the motivation and end is always the same, oppresion, tyranny, and despotism.
For those of you whom support President-Elect Obama, consider that even if he were to be pure in his intent, would you have wanted your children to have been forced to work under a Bush Presidency?
We know not what type of President we may have in the future, and this my fellow readers is why we should not allow this current President to obtain mandatory legal guardianship over our youth now or ever. The temptation of power is inevitable.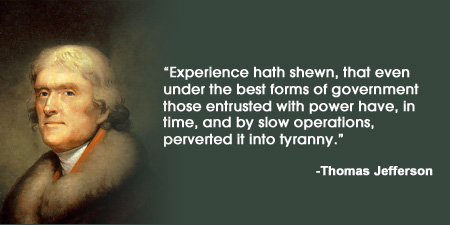 Note: there is an update to this post