You may be asking, what is an Argus and why is it smoking? If not, we are going to tell you anyway. (insert trumpets here)
Ar·gus /ˈɑrgəs/ Pronunciation Key – [ahr-guhs]
-noun
Any observant or vigilant person; a watchful guardian.
Source:Random House Unabridged Dictionary, © Random House, Inc. 2006.
The etymology or origin of the word comes from Greek Mythology.  Hera the Goddess wife of Zeus caught the father of the gods having his way with the nymph, lo.  In order to trick Hera, Zeus quickly turned lo into a heifer.  However, Hera saw through this ruse to hide his nymph mistress, and thus called his bluff by demanding that she, Hera, be given this "heifer" as a gift.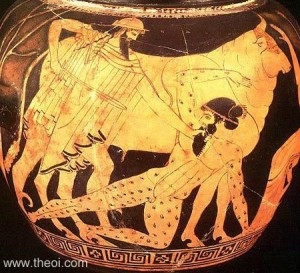 Hera then instructed her trusty 100 eyed giant, Argos, who always kept several eyes open whilst sleeping, to keep constant watch over the "heifer".  However, Zeus desiring his nymph back for some more rolls in the proverbial Mount Olympian hay, sent his son Hermes, to rescue his lover.
Hermes tried to trick the giant to sleep by using his magic flute and wand, Hermes then slew him with his sword.
For his loyalty, Hera transferred Argos' eyes into the tail of her sacred bird, the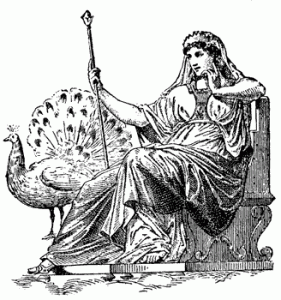 peacock.
Therefore, we here at The Smoking Argus take the story behind our namesake to heart.  We feel that at this time in history, our American republic, needs as many "watchful guardians" looking after the plutocratic oligarchs as possible. Thus with the proliferation of the internet and our contributors, we too are imbued with an infinite number of "eyes" which are never all simultaneously lost in slumber. This ability allows us to fulfill our stated role as the ever watchful guardian of the American republic.
Whilst we hope to avoid the same fate as "Argos", we do pledge to follow his example, and not fall asleep on our duty to inform our fellow Americans and our allies.
Oh yes… the smoking part.  Mainlining nicotine and guzzling insane amounts of caffeine is really the only manner in which some of us can stomach the news unfolding during this tumultuous and historic time.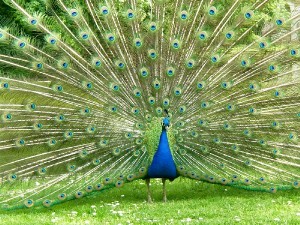 Source(s): Dictionary.com-2006 Random House Dictionary, Theoi Project – Reference Guide to Greek Mythology and Religion